Hi I tried to install version 6.4.6.2 onto my older laptop from 2015, which I haven't used in a while ( which has Windows 10 Home).
But near the end of installation, a pop up window says that the Wizard was interrupted before the programe could be completely installed. And that my ''system has not been modified''.
Do I need to Install an older version of Libra Office!?
Laptop details attached!
LENOVO 80E3. 64 -based-PC. Windown 10 Home.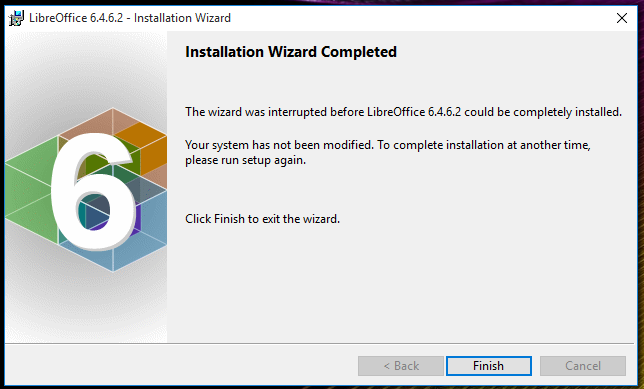 ---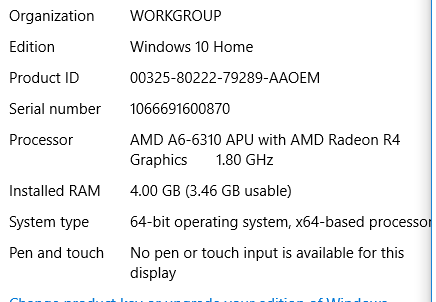 ---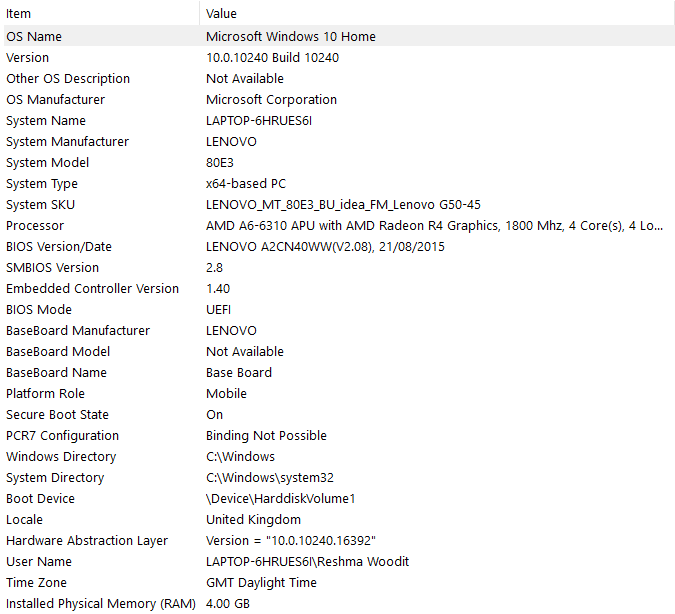 (edited by ajlittoz to fix screenshot links)