What event on what object should I attach my GUI object retrieval code to? [closed]
I have a function that loads up references to GUI objects in a LibreOffice Base Form, and I was wondering which of these events (on the form?) I should attach it to if the rest of the code on the page depends upon references to these GUI objects.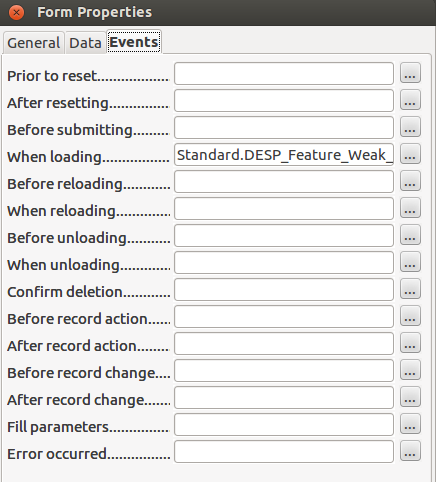 ' This method gets run when the page is loaded.
Sub Init()
  Doc = ThisComponent
  TheForm = Doc.DrawPage.Forms.GetByName("Form")

  CbBoxFeature = TheForm.getByName("CbBoxFeature")
  CbBoxDESPName = TheForm.getByName("CbBoxDESPName")
  cbUpdateToState = TheForm.getByName("cbUpdateToState")
  txtDetails = TheForm.getByName("txtDetails")
  lblStatus = TheForm.getByName("lblStatus")
End Sub

Here is my form loading code.
Closed for the following reason the question is answered, right answer was accepted by Alex Kemp
close date 2015-10-19 02:24:06.623954