Why to upload ODF-file I should rename it in the picture?
Why change the display of formatted text?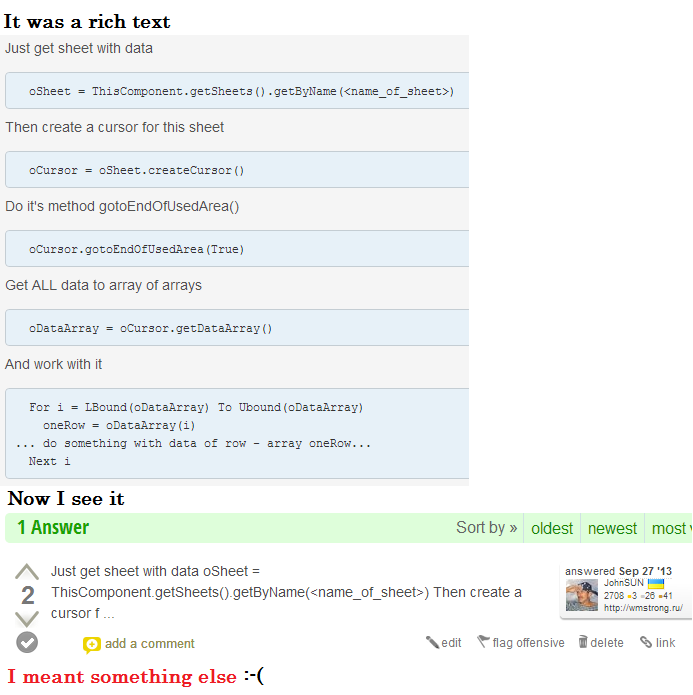 I know that page Calc timesheet has animation… And where it is?
Or I'm read question in Insert row *after* the current row? :
"I know it's possible to insert a blank row before the current row using Insert → Rows. Is there a way to insert a blank …" And so?.. Realy it was "…row after the current row, so that all the subsequent rows are moved down 1 (but the current row remains in place)?" but where this text?