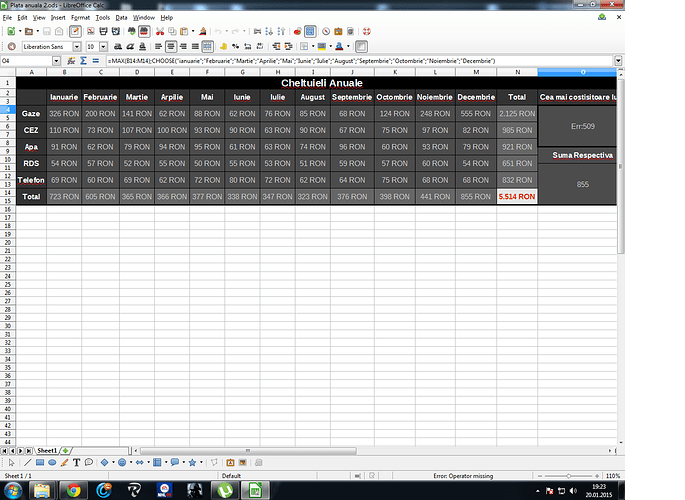 Hi, how can I make the O4 (error:509) cell to show the month that corresponds with the number in the cell bellow 855.
As you cand see 855 Ron belongs to month Decembrie ( December). So how can I make it recognize that the 855 represents month December ?
Can someone please help me with this function ?