Hello,
so I have my testing database of people: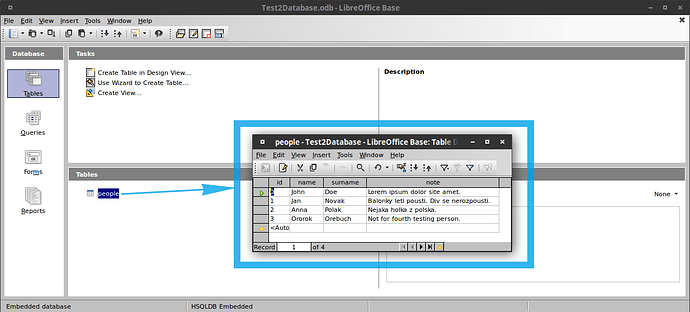 From that database I created query to show only relevant columns: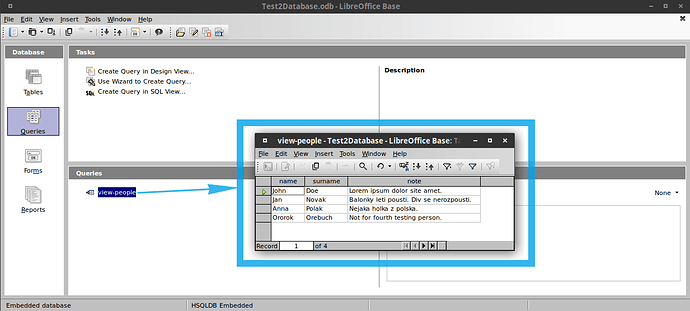 For editing people I created form: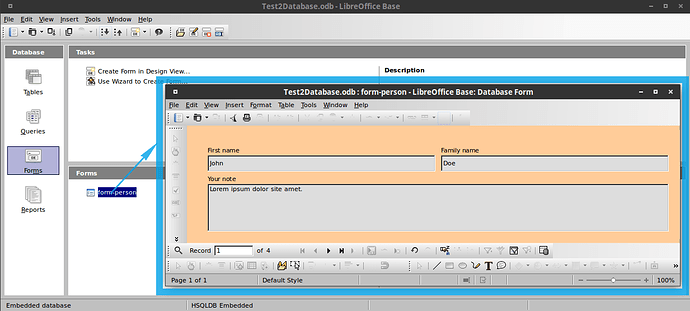 ---
Now my question:
After I find some person using the created Query, how can I open it in the form to edit it comfortably?
I would expect "Right click → Open in form-person" or something in the query result.
Thank you for advice.