Good morning,
I wanted to call help on a certain point. My calasheet has been highlighting the ball red for some time. The more on a given station, the underline of the grub. I have no idea how it will be possible, if it is possible at all. Attach a sample photo.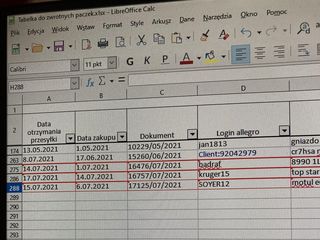 Polish question copied by ajlittoz from a "non-answer" (subsequently deleted):
Dzień dobry,
Chciałem uzyskać pomoc w pewnej kwestii. Mój arkusz kalkulacyjny od pewnego czasu podświetla komórki na czerwono. Im więcej modyfikacji danej komórki tym podkreślenie grubsze. Nie mam pomysłu jak to wyłączyć o ile w ogóle istnieje taka możliwość. Dołączam poglądowe zdjęcie.