To automatically start a form when an *.odb file is run, this section of the Base Handbook on page 77 suggests a method: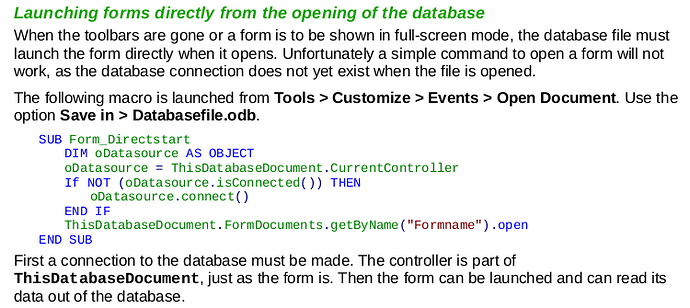 ---
However I can't get it to run as written because ThisDatabaseDocument is not found.
I scratched my head, then modified it to use ThisComponent in place of ThisDatabaseDocument and it works.
But I'm hoping to understand this better:
Why might ThisDatabaseDocument not be found?

And given that this works with ThisComponent, what's the difference really between ThisDatabaseDocument and ThisComponent?

Is there any reason that I should not be using ThisComponent for this?
See also, this related question.