I have submitted this as a bug a while ago but was told I just need to change preferences to "do not cut off F", which frankly sounds strange - why not make "don't cut off 'F'" a default setting?
Needless to say, even that option does not fix the issue, especially if a LO document already has cut-off letters. BTW, "f" is not the only letter that can suffer from it, but most of them do the same, like "o" and so on, depending on their shape.
Anyhow, the biggest and easiest to reproduce bug is to type a letter before a space, AFTER the space was already typed, like when you edit a text. The problem is most obvious with italics, but I've come across it with normal letters too, randomly.
In the image, the text is:
af r
The problem looks the same in print and on the screen: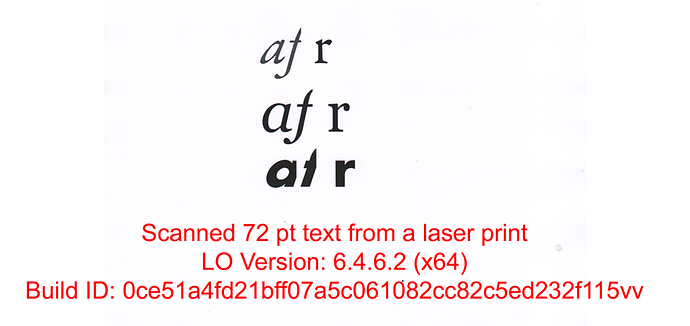 Notice the cut-off "a" in the bold type? Strange and also a perfect illustration of how unpredictable and frequent this problem is.
The original bug report:
bug 135053