I have two files which share some content. The documents are about 3,000 words each but likely only share about 500 words in common. These are likely within complete paragraphs but there might be an additional sentence at the start or the end of the paragraph. This makes simple scanning the text visually quite challenging.
When I use Edit → Track Changes → Compare Document it seems Writer actually performs a merge with track changes on. While this might be adequate for comparing an older version of one document to a newer version with minor changes, it is completely useless for my current needs.
What I would like to see is the two documents side by side showing differences between the two documents. Something like this: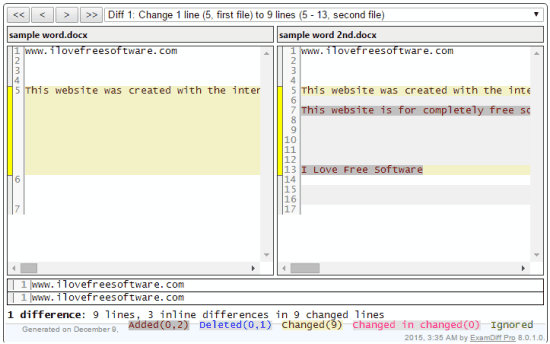 I used tools like this more than 20 years ago. Does LibreOffice not offer such functionality?