Given two related tables how to edit the primary table while sorted by the secondary table. Some Queries are not editable. Some Queries even crash LO when edited! My question is about how to build an editable Query (or a Form based on that Query) that is sorted by a related value.
Here are the two example tables: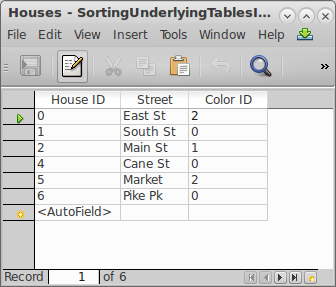 –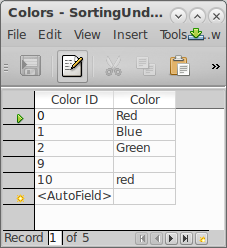 They are related like this: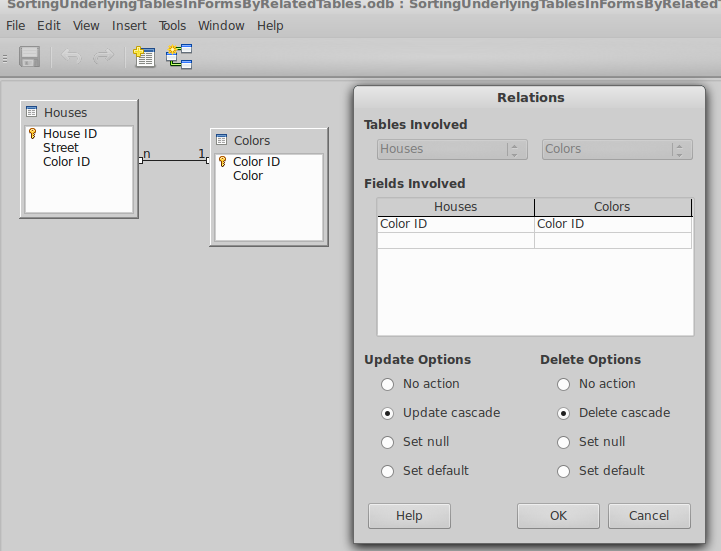 Here is a simple db with the two related tables, Houses and Colors to play with.