When I try to Export to PDF in LibreWriter, the resulting PDF document is almost completely blank with some empty fields. I created a test document with the text, "This is a test." and exported it. The result was a completely blank PDF document.
How do I reset my LibreWriter settings or fix my documents to export correctly?
Here's the Export to PDF dialog: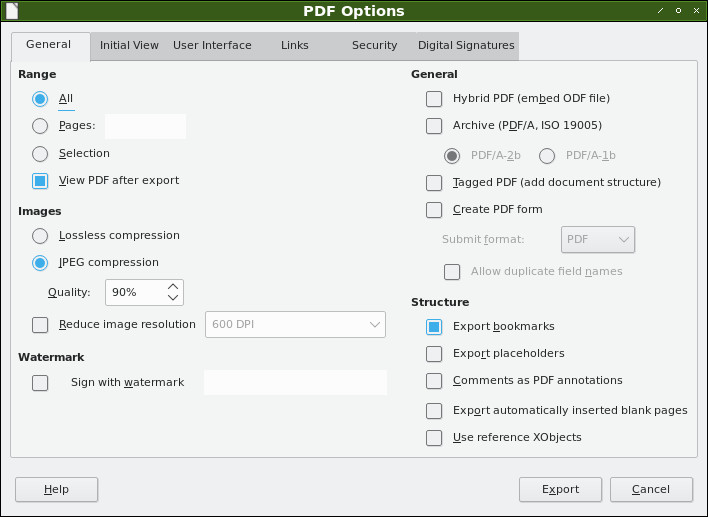 I am using this version of LibreWriter:
Version: 6.4.7.2
Build ID: 1:6.4.7-0ubuntu0.20.04.1
CPU threads: 4; OS: Linux 5.4; UI render: default; VCL: qt5; 
Locale: en-US (en_US.UTF-8); UI-Language: en-US
Calc: threaded

Thanks in advance.