OS Mojave 10.14.6, LO 6.4.7.2
I have listed the previous problems together as perhaps they are related?
Occasionally I get a message saying that "Another instance of Libreoffice is trying to access your personal settings" (or something to that effect), so I checked to see whether or not I have multiple versions installed.
I've only got one "Libreoffice.app" in the Applications folder that I installed last year, and from memory whence I was prompted whether or not to keep the old version when installing the new one I opted not to, therefore this should not be an issue right?
Here's a pic of my Applications folder showing just one instance of Libreoffice: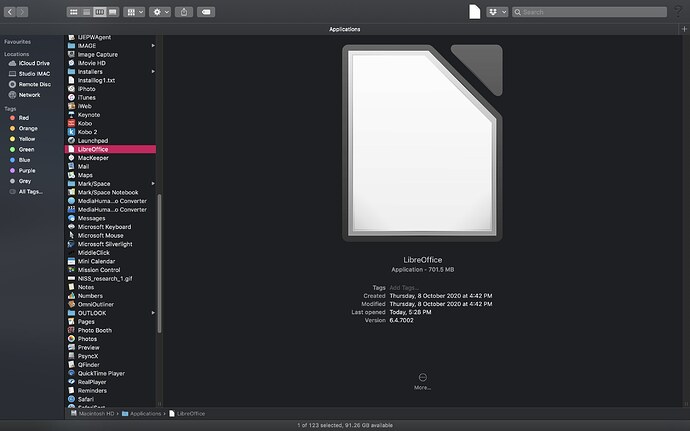 (Edit: activated screenshot -AK)