LibreCalc
Currently, autoinput remembers values input on the current sheet only. So if I entered a word on Sheet 1, subsequent attempts to enter that word on that sheet would get an AutoInput prompt. I'd like that word to also get an autoinput prompt on OTHER sheets as well.
So if I enter "timecard" on SHEET 1, when I begin typing "timecard" on SHEET 2, I'd like autoinput to give me a prompt.
Is this possible to do?
EDIT: it appears that maybe it's not possible? Since it collects previously used words in that column . That seems very specific and not very useful…what if someone wants that feature in the same row? Anyway, here is the Screenshot from Librecalc guide: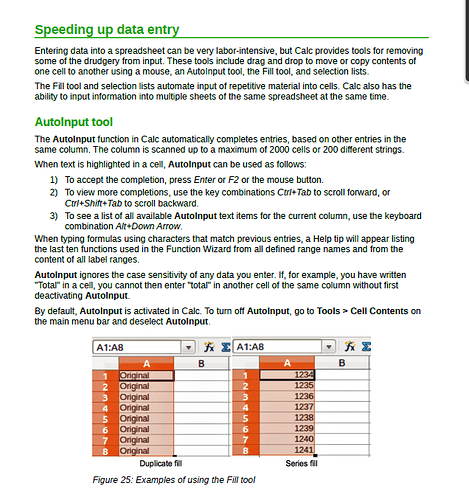 (edit: activated screenshot)