With your help I am successfully computing multiple operations in Calc. Works like a charm for a small number of cells (about 10,000).
When my formula gets larger, the results given in the cross-table are all the same. I can reproduce this error. A mistake in those formulas is unlikely, as I use drag fill. I suspect memory issues.
Running on LO 3.5.7.2 with 8GB RAM, with about 50% free.
Any ideas on that issue? Thanks in advance!
Linked files:
working ods
and screenshot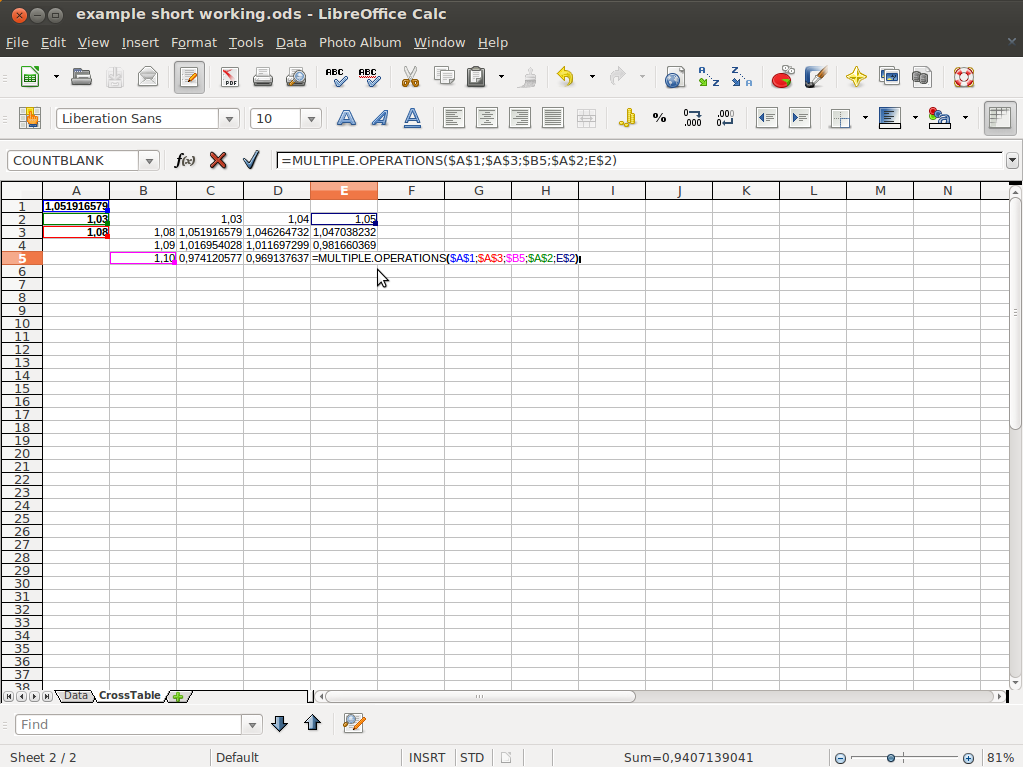 broken ods
[updated]: https://db.tt/rK218h3Q and the old one [https://db.tt/Ez6F64U6]
and screenshot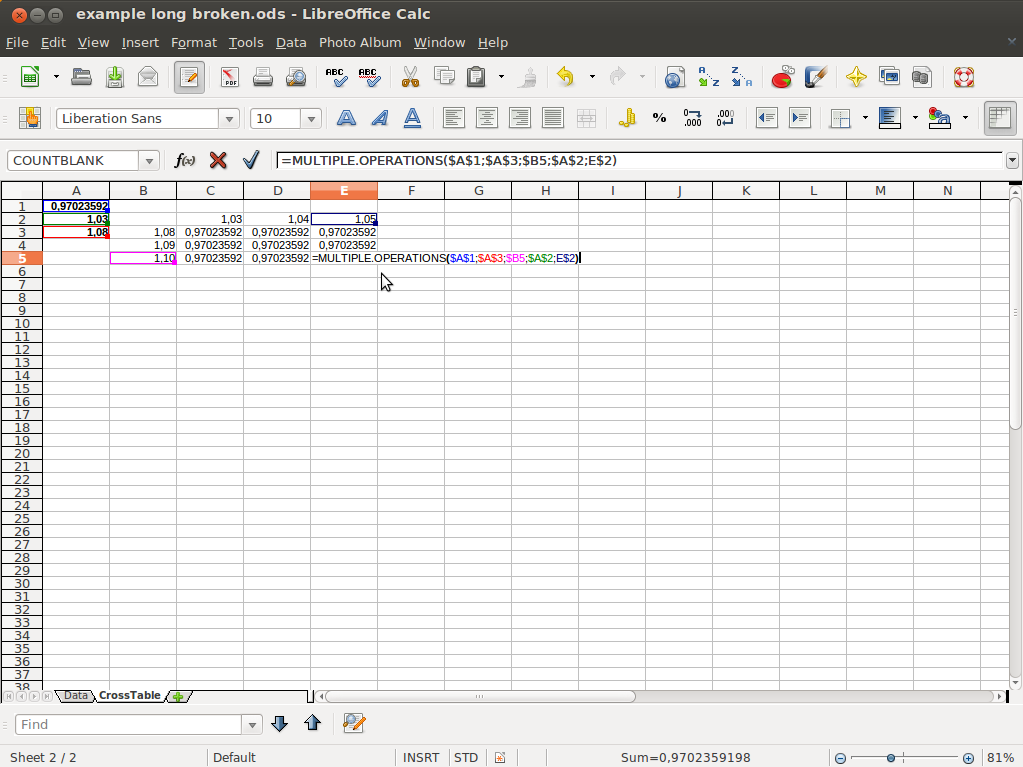 edit: updated the broken file
edit2: title updated to match bug report 76447