While editing a Workbook, with several spreadsheets created with Excel, the sheet currently being edited was unlocked. Even though the Autosave function had not been turned on, partway through the edit of a complex formula at the time, Calc wanted to "export" the workbook, but to do so insisted that all spreadsheets in the workbook have their passwords entered.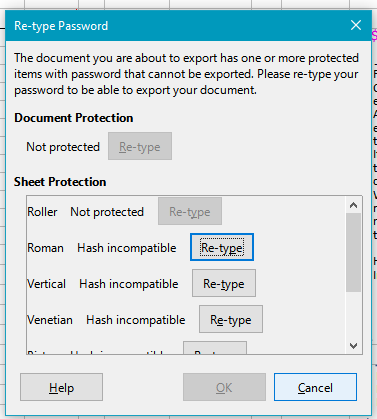 Initially pressing cancel several times got rid of the dialogue, but it returned within less than 30 seconds, and ended up in a position where no matter how many times cancel was tapped, the dialogue would not disappear.
• I have not idea why the "export" dialogue appeared (editing formula at time).
• Not sure why whole workbook must be unlocked to edit a single spreadsheet.