Hi!
OS: MacOs Sierra 10.12.6
LibreOffice_7.2.4_MacOS_x86-64.dmg Installed
LibreOffice_7.2.4_MacOS_x86-64_langpack_ru.dmg Can not install!
I saw this topic: Can't install Dutch language pack on MacOS - #7 by bbbbb
But topic can not help me. I tried to install language pack with " Show all filename extensions" is unchecked." and " Show all filename extensions" is checked." And i can not install.
You can see my screenshots:
What path should I choose?
Thanks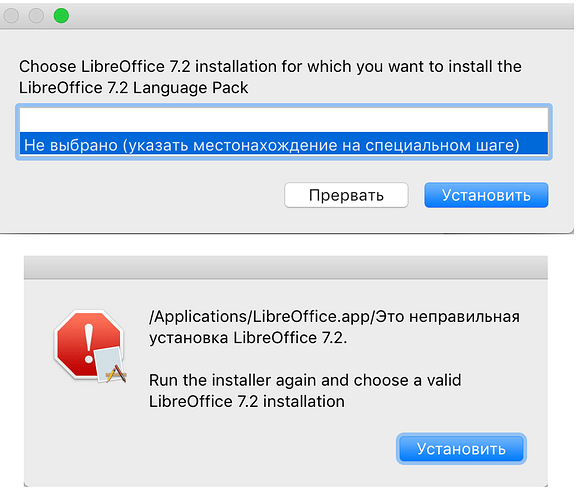 Where can i download files for russian language pack and copy via root?
Or may be i can download dmg with FULL languages?