I have LO 7.0.1.1.0+, VCL:gtk3, UI:en-US on a MX Linux 19.4, my local is en-UK (the reason for using this local is I'm located in Spain, using dd/mm/yyyy as date format), in Writer, I set default language for document as en-US, when I went to Tools > Language > For All Text > More > Language Settings > Language > Default Language for Documents is en-US, but when I click Writing Aids, the Spellchecker, Hyphenator, Thesaurus all shows en-UK, even after I changed to en-US, how can I change spellchecker to en-US? I'm doing something wrong?
Changed according to instructions below, it seems to be working, this is the configuration for the language for a Spanish document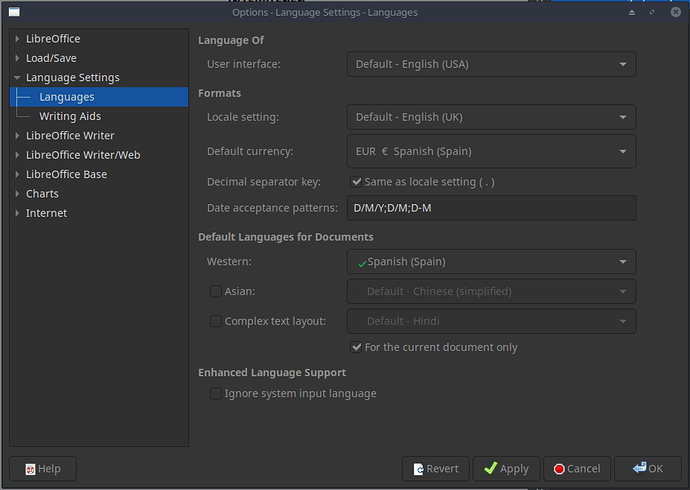 What I don't understand is why when I click on Writing Aids > Available Language Modules > Edit it showed en-UK?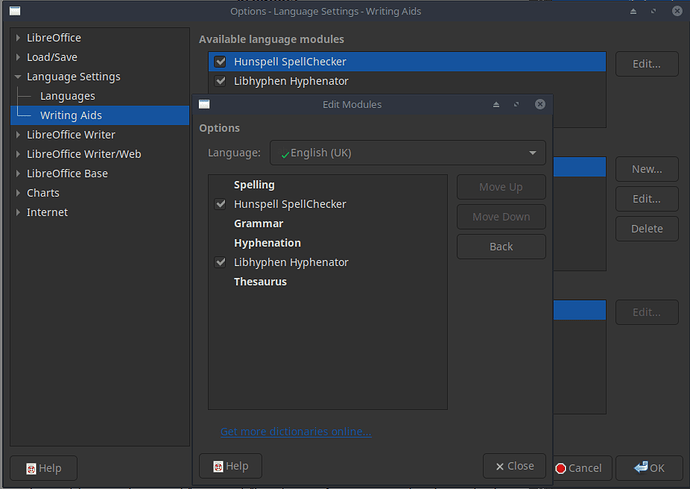 and when I clicked on Writing Aids > User-defined dictionary > Edit, it showed en-US