I'm trying to edit the Date acceptance patterns under the Language Settings > Languages section of Calc and it is misbehaving (for lack of a better term). As soon as I try to type into the field, it duplicates what's there and the box turns red. Any additional characters I enter compounds the issue, creating a string that is invalid and useless.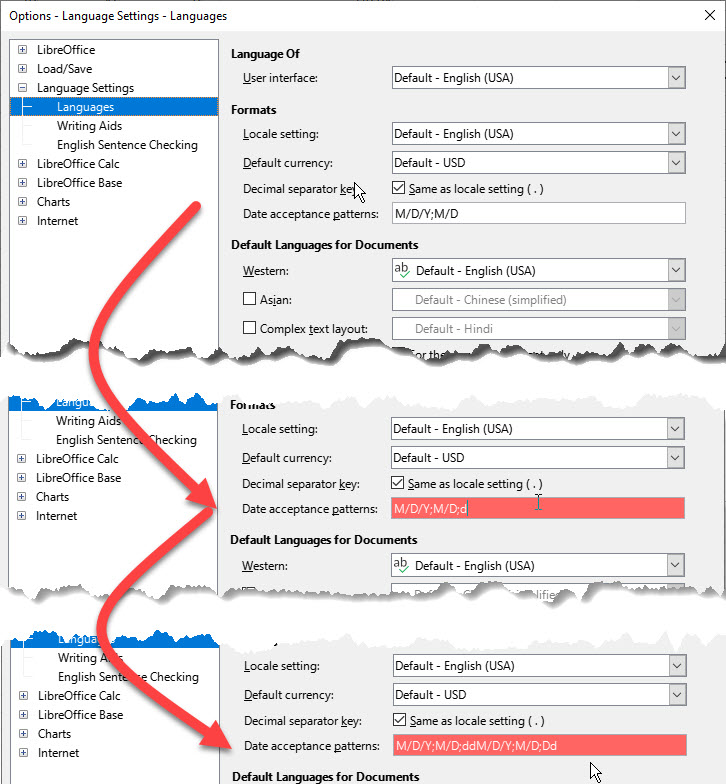 In the attached image I select the field, type ';d', and as soon as I type the second 'd' it goes haywire.
Has anyone see this? Is there any way to fix it? Can I edit the config behind the scenes to change this value?