Hello,
I am confused by one thing which probably leads to other issues (SUM not calculating). Well, long story short - in steps:
LibreOffice 6.4.0.3 (x64)

I open a new Calc spreadsheet

I enter "hello" in a cell

using context menu on this cell I choose "Format cells…"

what I see is this (before I change anything):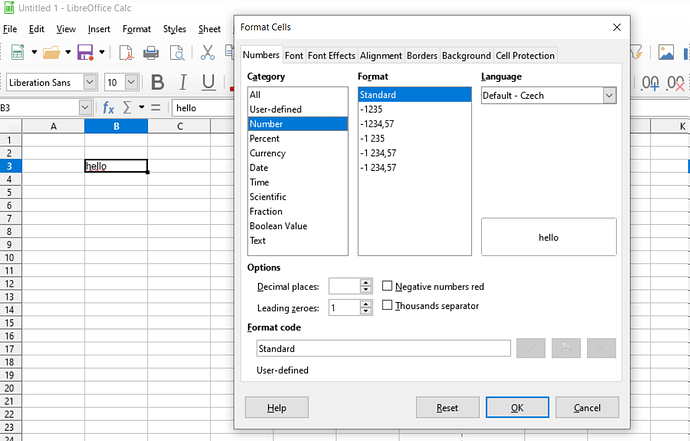 The question is: how come "hello" is a number? Is it not supposed to be a string by default?