hi all –
i've been using libreoffice for ages and never had this problem before. i just set up a new laptop with version 5.1.4.2 on a machine running linux 16.04.
the problem is that when i'm typing over text in a cell, the old text remains while the new text is superimposed on top of it. sometimes the whole cell just reads like a black box.
it looks like this: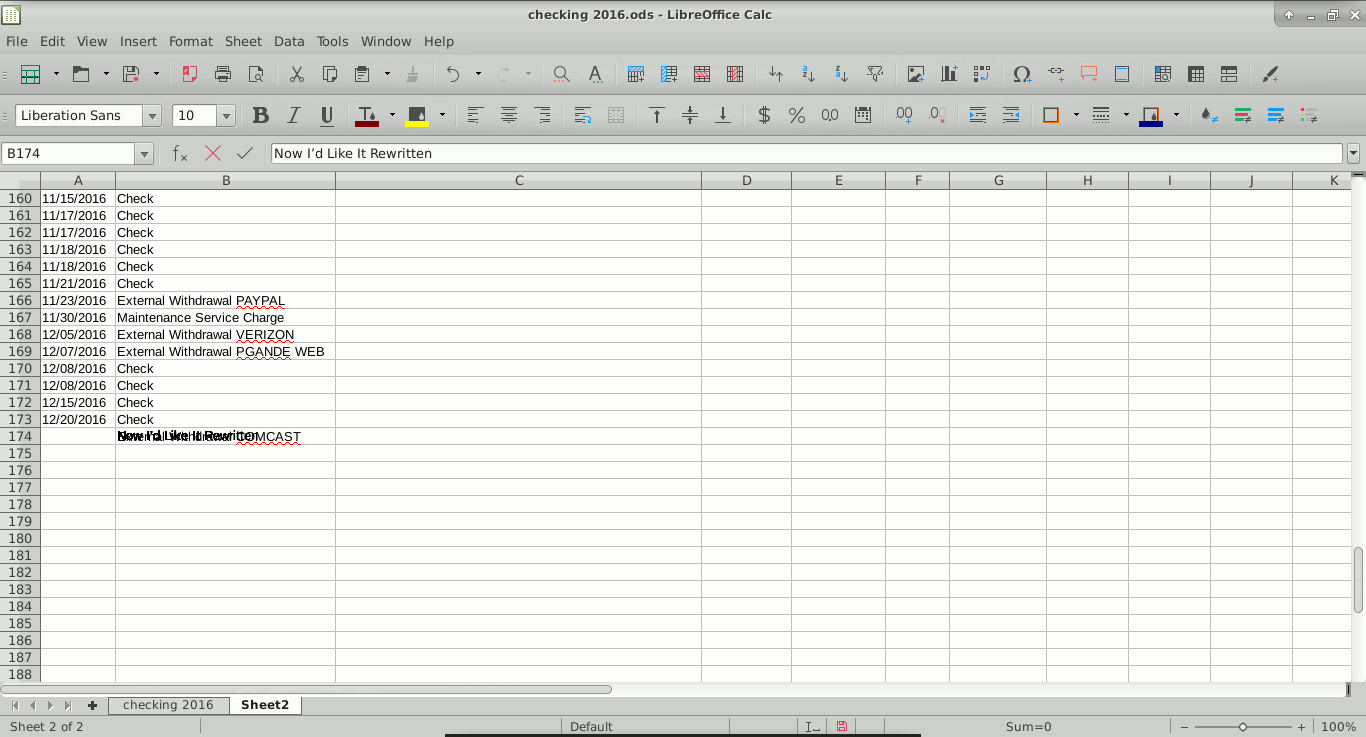 i'm used to officecalc just deleting the contents of a cell once i start typing over it. that's where i want to get to.
grateful for any help!
cheers – dave