Hello everybody,
I want to write some biblical Hebrew and I need to color the diacritical marks (vowel signs etc.) in different variants.
I managed to do it to some extent by using the search and replace function of LibreOfficeWriter. The only problem is that everything that's being colored shifts to the left and that the marks and letters aren't properly aligned anymore. I added a screenshot to illustrate what I mean.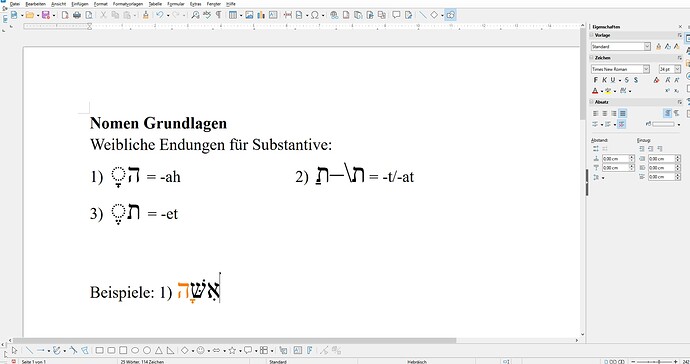 I tried playing around with the format settings in 'search and replace' but haven't had any success so far. I would be very grateful for a workaround for this problem.
With regards
Wolfram