Would like to know how this is done in Libre calc.
I have data in SHEET 1. I need to search SHEET 1 for a specific text, and if it exist, copy adjacent cell and paste it into SHEET 2.
Need to do this search, copy, paste for multiple text in SHEET1.
SHEET 1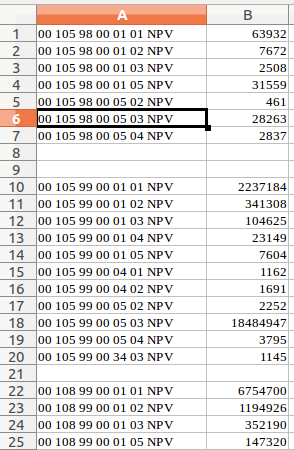 SHEET 2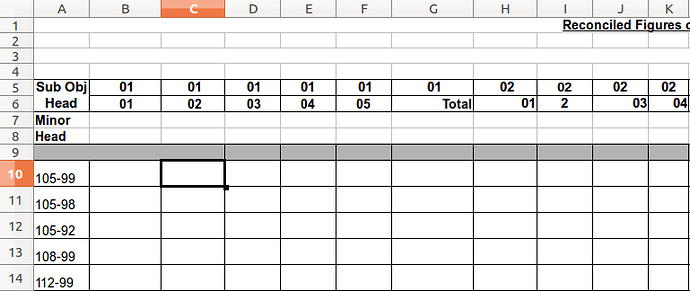 For Eg:
I need Libre office to search the SHEET 1 for say 00 105 98 00 01 01 NP V. Since this is found in A1, I need to get corresponding data in adjacent cell (i.e. B1 in this case) and paste it into B11 of SHEET 2 always. Similarly, if 00 105 98 00 01 03 NP V is found any where in column A of SHEET 1 (in this case, in A3), data in adjacent cell (B3 in this case) needs to be pasted in D11 always.
I hope it's clear now what I actually want to do.