Well i see there is a extension for that, but it is not working on version 6.
And why should we use extension for something so essential to calc. I think it should be implemented in the newer versions. Until then i would be most grateful if somebody shows me how to do this operation.
Thanks!
edit:
Sorry i use the latest version on windows 7 64 and i confirm that extension is not working for me, not copying anything i have tried to install it 3 times already i see it in menu but does not copy anything for me.
I have tried also second method that you have said and i cant make it work either. i have 2 columns in my sheet with names and numbers i have used sumtotal to have the sums of all equal names and wanted to copy result to another table but i am unable to do so. Result in sheet 2 was only A1 and B1.
Please help.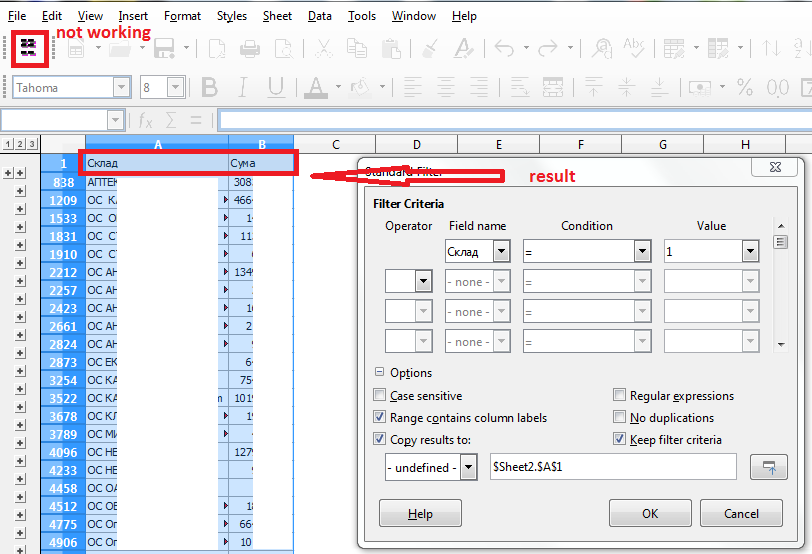 edit2:
i have tried to lower security for macros and still the addon is not working for me in 6.2.1