Hi all,
I'm attempting to create a template from an existing "drawing" document for future use in LibreOffice 4.2.6.3. I see this article apparently covers how to copy styles between documents, however there's a slight problem.
When I click on the "New Style From Selection" button pictured below, I get the dialogue box on the right. This seems to be the way regardless of how long I hold the button down for (I tried for over 30 seconds), no submenu is offered.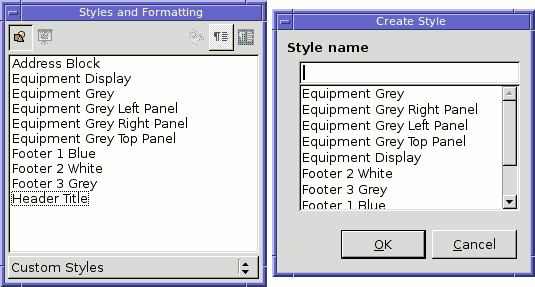 What is the new procedure for doing this?