Unfortunately, this is a duplicate issue of DEB-Repository for Daily Builds as the issue is closed.
Index of /daily/master/ does not show a Linux .deb option, as shown in the image below.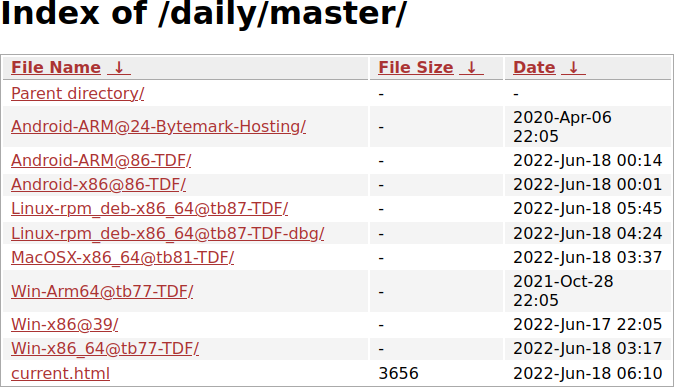 If a deb option is available, could you please advise the link?
This will assist in testing tdf#149579.
The patch should be included in the daily builds available at
Index of /daily/ in the next 24-48 hours. More
information about daily builds can be found at:
QA/Testing Daily Builds - The Document Foundation Wiki

Affected users are encouraged to test the fix and report feedback.
Thank you