Hi,
I'm using macOS 12.4 and LibreOffice 7.3.3.2.
When I try use the ⌥← key combination after entering the cell edit mode, the column gets resized. (I believe that'd correspond to the Ctrl key behavior on PCs, perhaps it's behaving the same there.)
What I expect to happen, or want to have an option for, is for the cursor to jump between words, like in other text editors - including LibreOffice Writer, terminal shells, etc.
However, it doesn't seem like this is a user-definable shortcut. I cannot find its entry under Tools → Customize menu.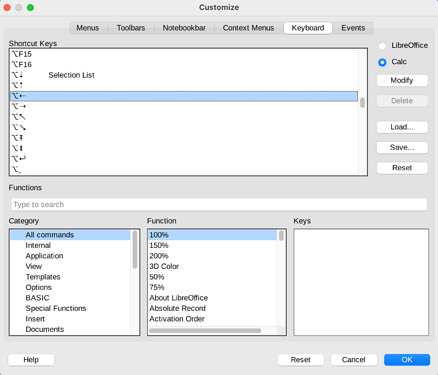 Is there a way to work around this? And if I'm not missing any option, how can I raise a feature request?