Hi all, got a document, by some reason every time I'm updating the Index, if I'm using my Heading 1 format, appear twice on TOC.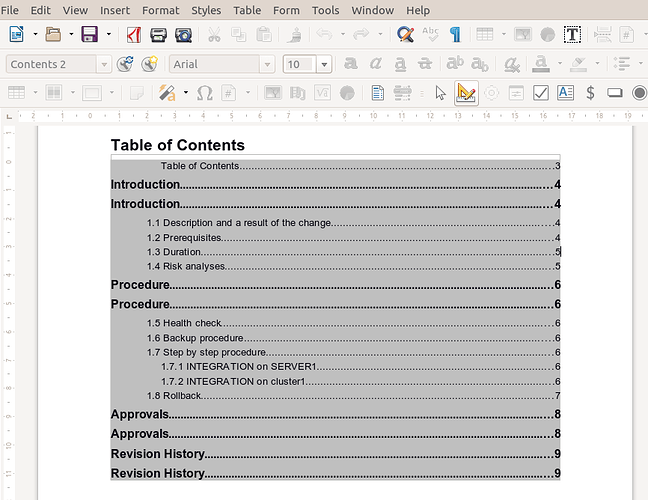 But if I do open this file on Office, and do the update index too, got desired result, it means just appear one on TOC.
This the doc test I'm trying to fix.
Any help is very welcome…
(Edit: activated screenshot -AK)