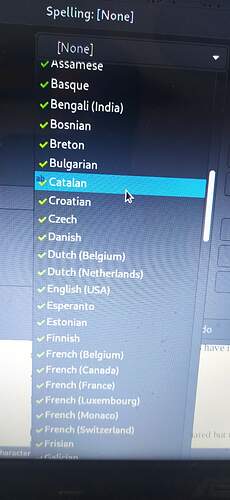 I have lo writer v7.1.3.2 on fedora 34, and when I select tools → spelling, the Text Language, is empty.
I then click on the drop down box and all the available languages are ticked. I only want English UK, but this isn't on the list, only English US.
This makes me very angry. American English is very different to UK English, and there should be an option to have it.
My computer's locale is set to UK English so why is there no option in LO writer?
How do I install the language?