I am in trouble to use Libre office spreadshit on computer running W10. Documents were associated with XLSX but that default Libre office somehow I lost. When I manual open old one Libre Calc file main message on screen is this one.

If I trying to save this document in original, or change it, than message on screen is like that. See picture below. Same message comes up on screen in case of exporting to PDF file.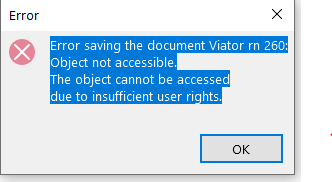 Somehow am I lost what to do but on the other way I guess it is an easier way to fix it than give up. I am using Calc for very easy form. Can somebody help me out of that?
I even was thinking that Windows with some update made people impossible to associate files since they want users subscribe on their Office. In my case I don't want their office, since they already illegally stole my with serial number.
Thank you
Andres