Hello people,
There is a Properties window for Calc files which have a tab called "Description".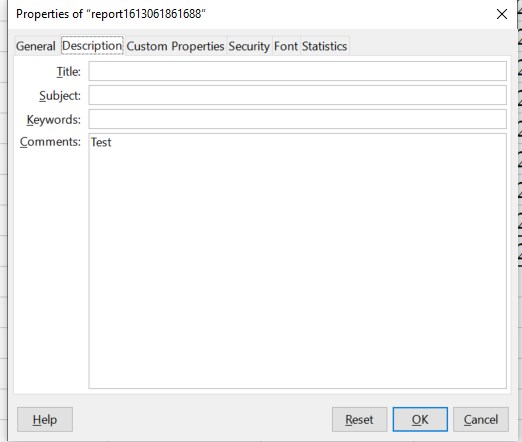 Is there a way to use one of these fields (Title, Subject, or Comments) to display a comment in of the metadata columns in Windows 10 ?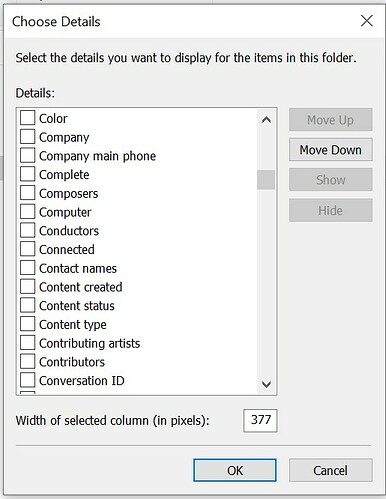 I tried using the "Comments" field in the Description of the file Properties but unfortunately any entry there does not reflect in the Comments column.
Any help would be highly appreciated.
Thanks