I'm trying to easily fill in a clients name and address into an invoice from a separate sheet that has a list of all my clients. Client List is standard name, address, city… in header. I have figured out how to have a list of client names on a dropdown list but cannot figure out how to fill in the other cells based on the name chosen from the dropdown.
This is how it looks on the invoice and Contacts sheet: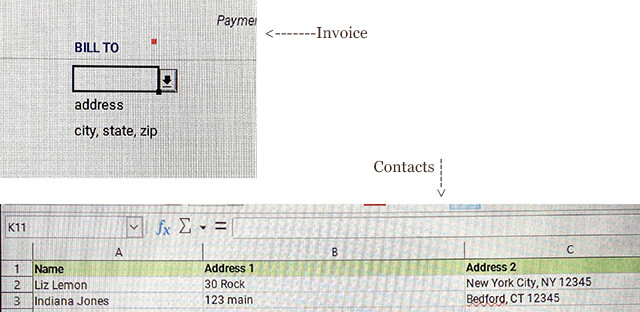 On invoice, cell E14=name, cell E15=address 1, and cell E16=address 2
I hope I've made sense of what I'm looking for, I cannot seem to find exactly what I want in searches and no way can I code this on my own.
Thanks in advance!
Jen