As you can see:


the fractions are shown as sum of integer plus another fraction. For example in the first row, 11/4 is
2+3/4
By now, the format I am using is 123 31/68: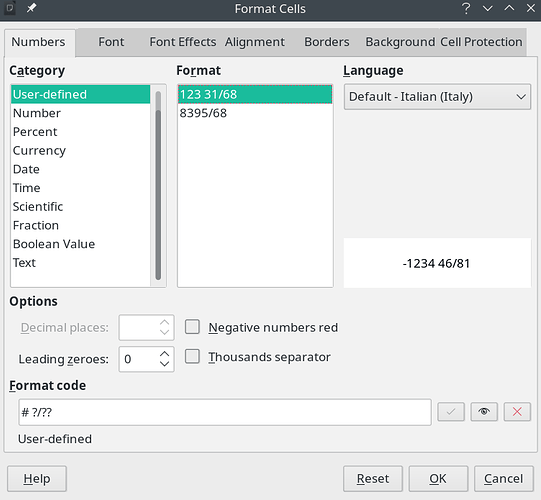 and as you can see, in User-defined there's also 8395/68 format which I tested. This "fixes" the problem (the issue of integer+fraction), but this way I have ALL the numbers (even the integer ones) expressed as fractions. So for example 2 would be 2/1, and I don't want that.
Is there a way to have the integer numbers shown as integer, and the fraction shown as ONLY ONE fraction?