I am trying to get an order writer set up and have a sheet set up as the general sheet. I want to have an extra sheet set up that will only populate the product and amount requested if there is an order for that product.
If I have sell apples, oranges, bananas, and grapes; but the customer only wanted to order apples and bananas, I only want those to populate on the next sheet as a printer friendly view.
I hope this makes sense to you all. I am new to Calc programming and am completely self taught so far.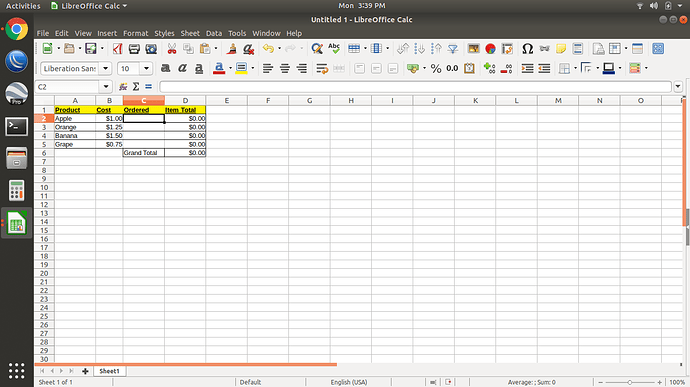 Basically, what I am looking to do is take the text from A2-5, C2-5, and D2-5 and copy it to another sheet ONLY IF there is a value set in C2-5 for the respective row.
Thank you for your help!