I have a document that someone edited and seems to have inserted a Field. It is a heading "Section #" at the start of section and chapter. I want to change the spacing above the field but I can only click on it. When I do the field turns grey.
Is there a way for me to edit it to make the spacing above larger?
And how can I remove those comments?
How do I add additional section fields further down in the document (I can't tell what type of paragraph it is)?
See the screenshot of my document: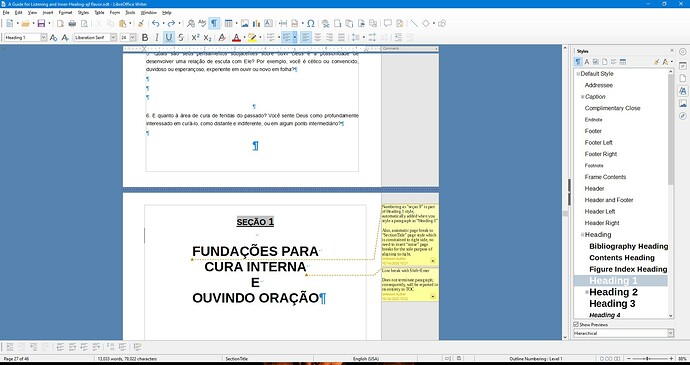 Thanks