I am working for a small government agency where we use a local network. For our LibreOffice Writer (LO-W) documents, I am looking for a way to use .ott templates that would be located on the server. This way, if we want to correct some elements of a template, it would be done in a centralized way.
I order to try this, I set up a WAMP local server (http://localhost:80) on my laptop (Windows 7). I use LO-W version 7.0.2.2.
I believe one way of achieving this would be to fetch the templates (.ott) on the server using the "Open Remote" wizard. However, I am unable to establish any connection using the official documentation.
My templates are stored in http://localhost:80/templateserver/templates/ :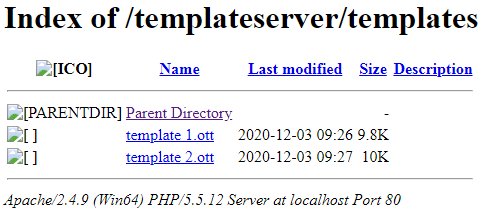 No file is displayed when I use the following connection parameters: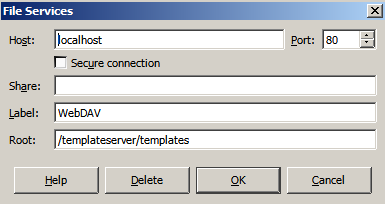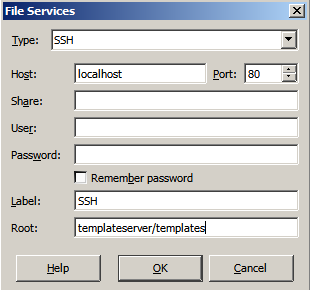 QUESTION: How am I supposed to configure the "Remote File" wizard when working on a local network?
(Also, if there is any other way to use remote templates, please let me know)