Example: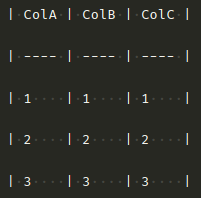 This table has autofilter enabled in the headings (| ColA | ColB | ColC |).
I want to create predefined so that instead of manually select each option in the dropdown, I can just "click" or do something quicker. Example of custom filters:
ColA=1, ColB=2, ColC=3
ColA=2, ColB=1, ColC=2
…
Is there some built-in functionality or any hack that does this?