In the answer to a previous question it was stated by @RGB-es:
LibreOffice use the system color
scheme when possible, that means that
the background color for selected text
(either by direct selection or through
a search function) is determined by
your OS settings. So no, you cannot
change that from LibO, you need to
change the system settings. In my
Plasma system it's a light blue, for
example.
However, that doesn't seem to be the case for me: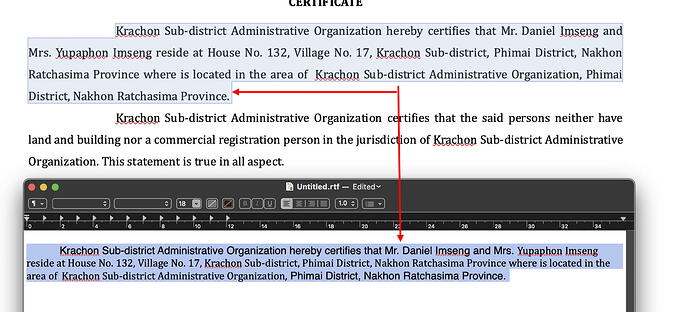 Above is LibreOffice 7.1.0.3 on a Mac running 11.5.1. Below is Mac TextEdit.
As is obvious, the select text is very easy to see in TextEdit and almost impossible to see in LibreOffice.
How do I fix this?