Hi.
Below I use "worksheet" to mean the different sheets a spreadsheet can have (identified by sheet tabs), not the whole spreadsheet
And I use "page of paper" to mean one page in the exported/printed document.
I'm just trying to avoid "sheet" because it means both a spreadsheet file sheet, and also a physical sheet of paper.
In images:
How to get this: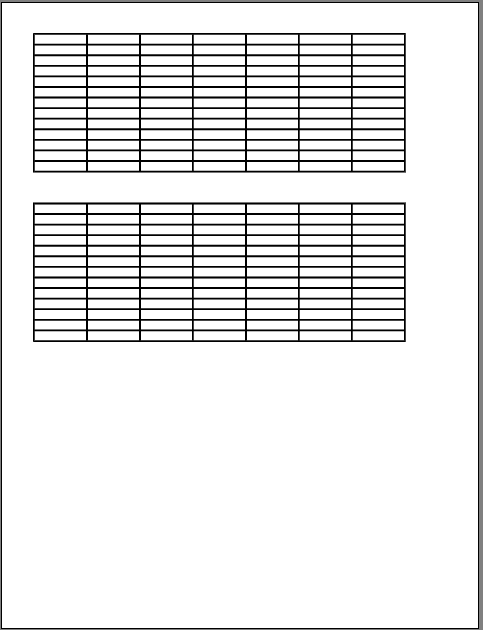 Instead of this: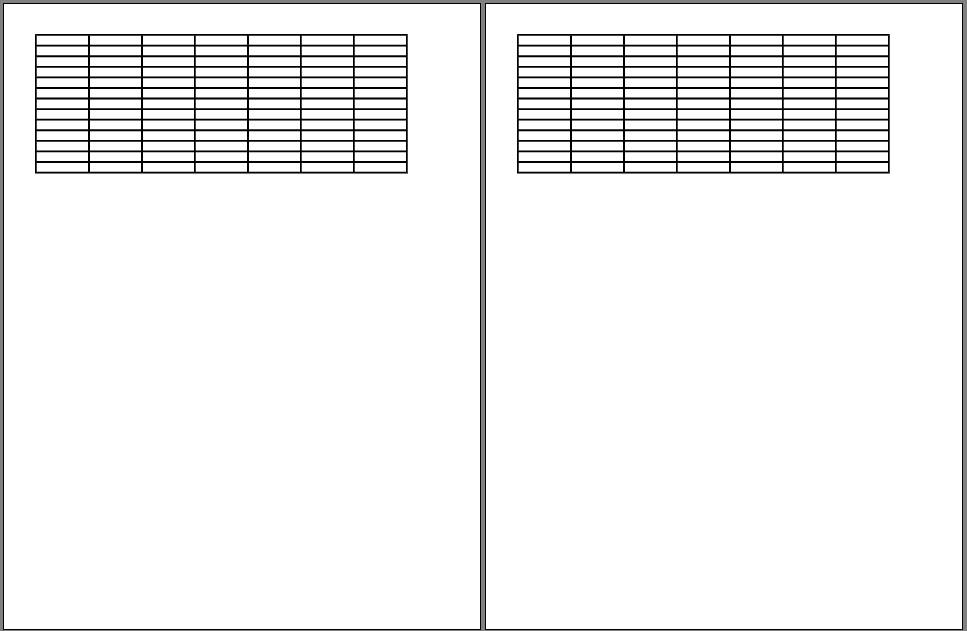 In words:
I'm trying to print several print ranges / worksheets in an efficient way, using all the available vertical space on the page of paper. I can't find a way to do this.
Situation 1:
I have 2 or more print ranges on the same worksheet and I print the worksheet. The print ranges get printed each to a different page of paper. I would like to print them one below the other on the same page of paper.
Situation 2:
I have a spreadsheet with two or more worksheets. Each one has a table on it.
Again, if I select the 2 worksheets and print, each worksheet gets printed to a different page of paper. I would like to print one below the other on the same page of paper.
Note: I don't mean having a single worksheet with a very big table that spans several pages of paper when printed, I mean having a worksheet with several non contiguous print ranges on it, or having several worksheets each one with a different table.
Problematic solution:
"Put the ranges you want to print on the same sheet one below the other and they will be printed one below the other"
The problem with this solution is that when you put a table directly below another the Column Widths have to be the same. Sometimes this is not a problem because you can adjust the column widths so that both tables look right, but sometimes they're incompatible and you really need each table to have different column widths, so this is not a good solution.
Thanks
EDIT:
Possible solution for Situation2:
I found a not very intuitive way to more or less do what I want in Situation2 (which is also mentiond by Pierrre below) by first setting worksheet page orientation to Landscape. Then open the print dialog, go to Page Layout tab and change pages per sheet to 2 (or more), then go to General tab, click on Properties button and change orientation to portrait.
This should work if I were to print the file to paper, but How would I do this when exporting to PDF (the most common thing)??
I'm still looking for a solution for Situation1