I'm sure I'm missing the obvious if so, please accept my apology.
In calc, I have a page that looks like this: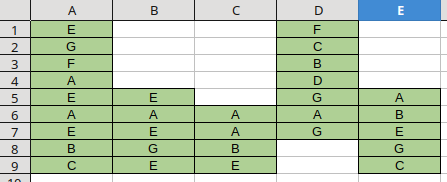 (Yes, this is the simplified version.)
I'd like to be able to automate the process of producing a summary of these cells.
I'm thinking of trying to produce something like: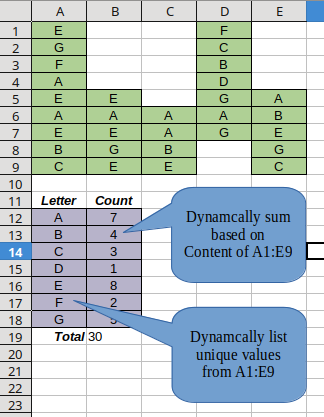 (Constraint: Contents of cells not predefined but X/Y geography is.)
I had started down the road of reading about arrays and realized I was way over my head.
I started searching here and couldn't sort out what keywords I should be searching for.
I'm sure I'm not the only one that's headed down this road so I'm asking for pointers of what I should be looking for (keywords) or advice of just where to start.
However, if anyone thinks it'll make a good addition to some FAQ some place, by all means, dive in.

Thanks in advance for any pointers.