I'm converting to Libre Office from MS Office 2000. I have a lot of MS word .doc files and Excel .xls files.
When I'm in Libre Writer and click open file, I can see both .doc and .odt files which is great. I like this!
BUT, when I'm in Writer and click "save as" to save a file, although my default is set to .odt files I want to see the .doc files too. I do want to save all files from now on in the .odt format but I want to see the .doc files in the "save as" dialog so I can reference my past .doc file names.
Is there an option in Writer that can do this? If not, is there an add on that can do this?
==============
5/9/18 Update: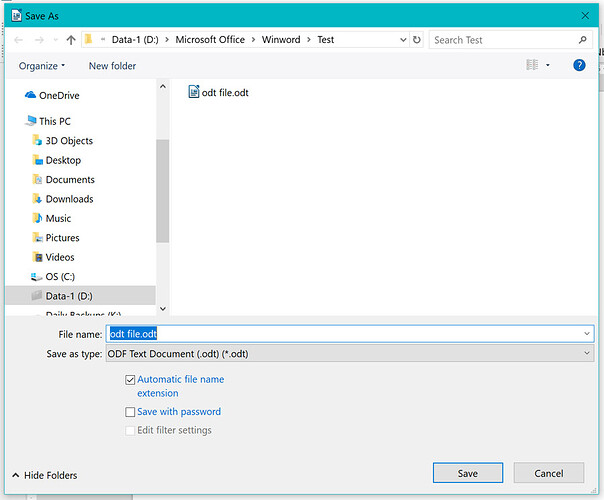 As shown in the image above, my version of Libre Writer 5.3.4.2(x64), the save as dialog does not have an "all format" option. Wonder why yours does and mine doesn't?