There doesn't seem to be any control in any of the menus or toolbars to change text colour.
Traditional way: Add the appropriate toolbar choosing menu View - Toolbars - Text Formatting.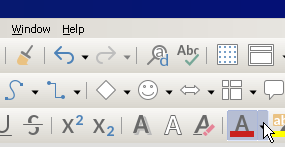 New way: Press Ctrl+F5 (the same that menu View - Sidebar), click on the Properties button, and unfold Character.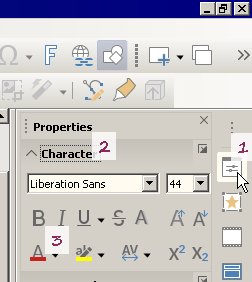 Tested with LibreOffice 6.4.7.2 (x86); OS: Windows 6.1.
---
Add Answer is reserved for solutions. If you think the answer is not satisfactory, add a comment below, or click edit (below your question) to add more information. Thanks.
Check the mark (
→
) to the left of the answer that solves your question.
Thanks I think that's done it. Not used to an office program where the formatting functions aren't already there on the visible toolbars.