I have experienced this many times but never reported this issue. But its really annoying 6 out 10 times I could reach these three options which are below in Customize options:
Reset
OK
Cancel

I have to trick the LO window in order to reach those options. Sometimes just dragging them is not enough. And sometimes I can't even drag the window. I get stuck. As a solution, I need to exit Customize window pressing Super + A which I designed to create any app. But this is not a standard way to do things.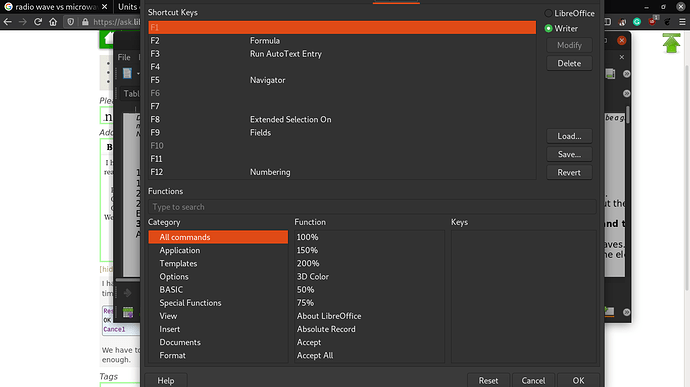 Unless a user doesn't have a big monitor, this issue can be easily reproducable.
Try opening LO in Fullscreen mode or Maximized Window and open Customize option. Now try to select Reset, Cancel, and OK options.
Does anyone experience this? Or is it only occurring to me!? Should I report this to Bugzilla?
Proof: Screencast video converted into Gif.
Extra details: Laptop Resoution: 1366x768 (16:9)
Version: 6.4.2.2
Build ID: 1:6.4.2-0ubuntu0.19.10.3
CPU threads: 4; OS: Linux 5.3; UI render: default; VCL: gtk3; 
Locale: ne-NP (en_US.UTF-8); UI-Language: en-US
Calc: threaded