Text document (as .doc) was created in OpenOffice with many pictures and under them text in CAPTION paragraph style.
Pictures were add by Insert > picture.
Only picture size attribute was modified in the Image property window.
Subsequently some work was done on the document in LibreOffice Writer and it was saved.
When I opened it again in LibreOffice all pictures are shown tiny.
See enclosed "image as show.jpg"
"Image property window.jpg" shows image size etc. properties.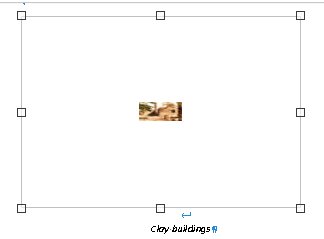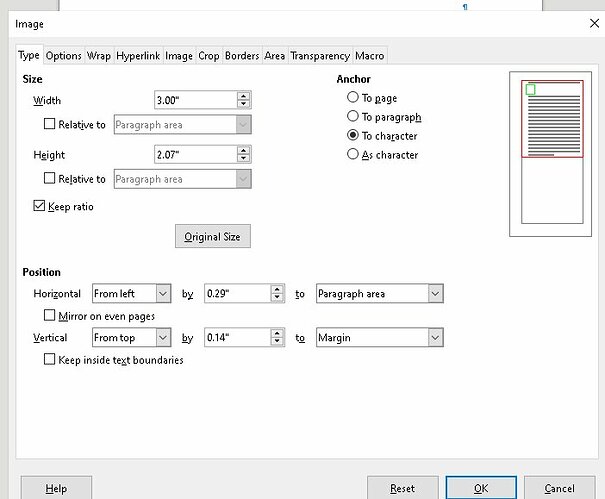 (inline display activated by ajlittoz)
How can the photos be automatically or manually resized to size set in OpenOffice?
LibreOffice 7.1.4.2 Windows 10.0 build 19042
---
Tried saving document as .odt. That didn't help, but if I looked at a picture's attributes and then closed the image size property window the picture was shown correctly in the document. Tried that with a few pictures. Same thing happened in the .doc version of the document.
The attributes were as follows:
BORDERS all 0
CROPPING
Left: -4.02 Right: -4.02 top: -2.34 Bottom: -2.34
Image size Width: 3.5 Height: 2.04
Scale Width: 17% Height: 17%
This was annoying, but at least I know what to do in the future