Hi
My Libreoffice 6.0.7 impress is extremely slow so I thought that increasing the memory would help. I have an HP with Windows 64. Anything else you need to know, just let me know.
Trouble is: The button Memory in Lo6 is gone under Options / Libre Office. This is how I did this last time: https://www.wikihow.com/Optimize-a-Libreoffice-Impress-Slideshow
So I was told that under Lo6 the same features would show under Options/ Libre Office / Advanced / Expert Configurations and to change the values there.
Cf. tip: Set memory settings in Version: 6.0.4.2 Comment 2.
Trouble is: I have not the slightes clue what to change. Especially the figures 399507456 seem weird to change. I have attached an attachment on what it looks like.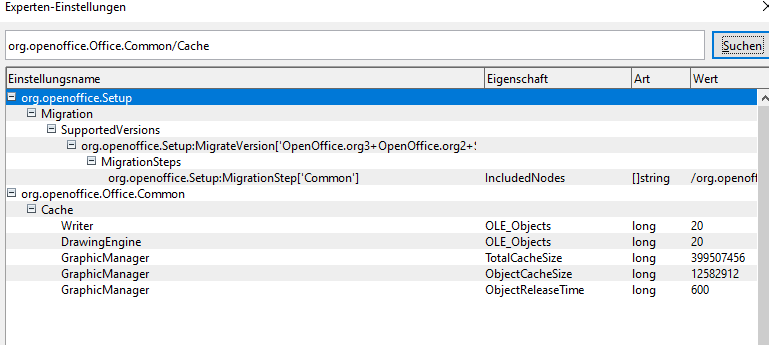 Can anoyne help.
I have a presentation tomorrow and this is a real issue!