While running the Spelling tool to check a document, when a problem word is found, the dialog box shows the context text and below that a list of suggested replacements. The top replace is highlighted in gray.
White text with a gray background provide poor contrast making it hard to read.
If you select a replacement word, the highlight color changes to blue making it a little easier to read.
Light green text on a black background would be much easier to read.
Version: 6.3.2.2 (x64)
Build ID: 98b30e735bda24bc04ab42594c85f7fd8be07b9c
CPU threads: 4; OS: Windows 6.1; UI render: default; VCL: win;
Locale: en-US (en_US); UI-Language: en-US
Calc: threaded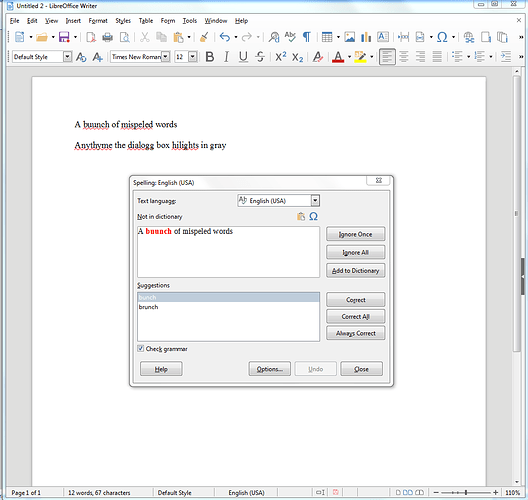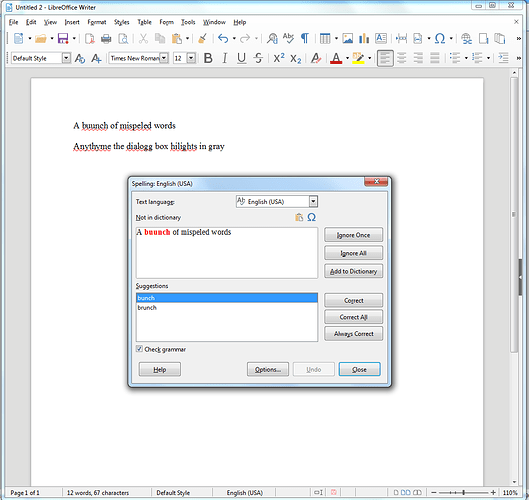 (edit: activated screenshots)