It is a pretty standard button in other applications: cf. screenshot of a google-presentation where you see the button "position middle".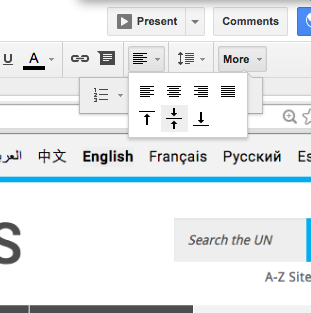 I was in "Libre Office" Impress.
I drew a rectangle using the rectangle icon at the bar bottom of Impress: draw shapes, rectangle, ellips.
Then I used the "Text" button next to the ellips button.
The text appears at the top of the rectangle I marked for typing the text.
I found that by using "text anchor" - selecting the middle, the text positioned where I wanted it to be. cf screenshot.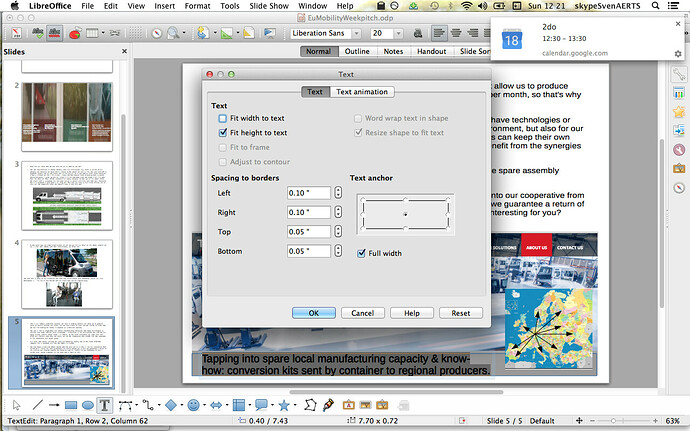 I wanted to add a shortcut to my "view->toolbar->text formatting" but that button doesn't exist? Strange because it is a very common button part of 3: top position, middle position, bottom position.
Couldn't find anything in the help either, nor in this "ask your question".
Thank you.