I'm writing a letter to my host family in Japan, and I want to include a lot of the high-res images and some videos that I took along the trip.
The problem is that I'm on page 13 and after adding a decent sized video, the document is unable to save.
I keep getting the error "Error saving the document Letter to Takeshi":
Write error.
Error in writing sub-document content.xml
There is more than enough disk space for it to write, and I'm using an SSD, so it does it decently fast if it were to go through.
Is this some kind of buffer overrun? It is 16 pages so far, and all have images.
I'm on Kubuntu Linux 19.04 (Kernel 5.0.0-20, using LibreOffice 6.2.4.2.
Here is an image of what happens: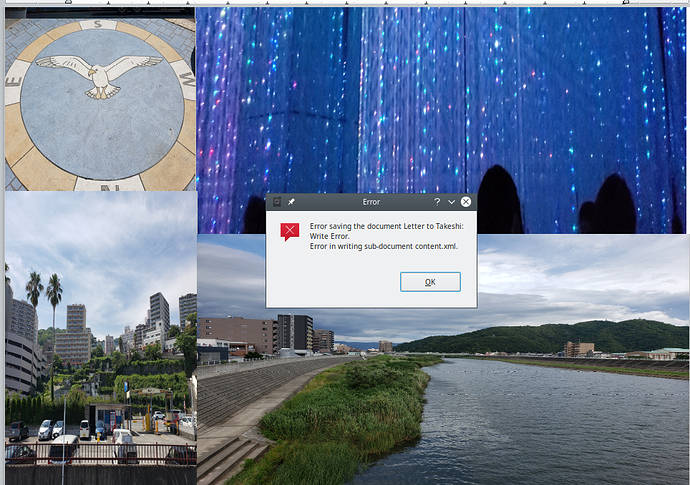 It also sometimes says: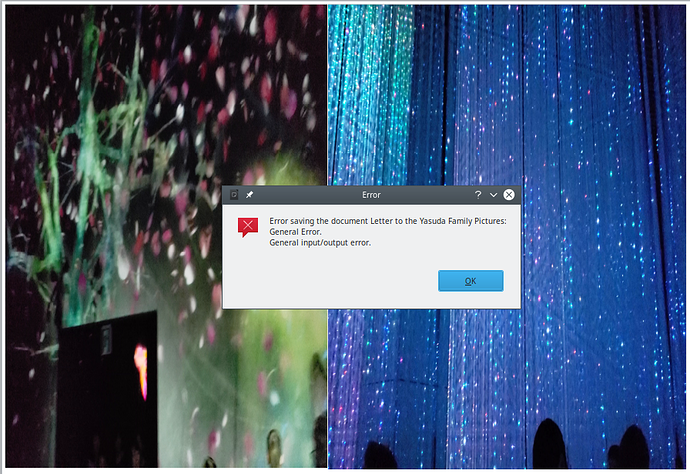 Is it possible to resolve this problem? Am I doing something wrong?