When presenting with dual screen in Libre Office Impress, the presenter has this very useful "presenter view" which shows upcoming slides, notes and elapsed time.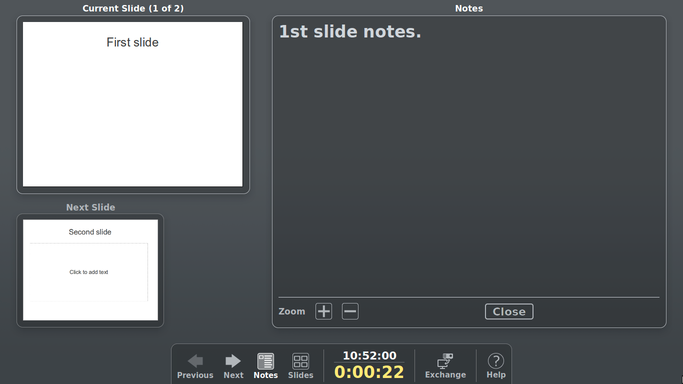 But one thing you can't see on default settings, is the elements that are about to pop in on next click, if you are using animations. This is default in PowerPoint.
How do I enable this?