Hey everybody,
I got a nagging problem with my LO on macOS. Ever since I updatet my pretty old Libreoffice installation (5.1.) on macOS Sierra, I have a problem with the font rendering on the GUI (see screenshot). I don't really understand why. Right now I am using 5.4.1.2, but the problem is also there when I use 5.3.5. It is there with or without the german language package I need.
I tried uninstalling and reinstalling multiple times and also deleted cache and config files using AppCleaner.
Anyone has any ideas what this is about?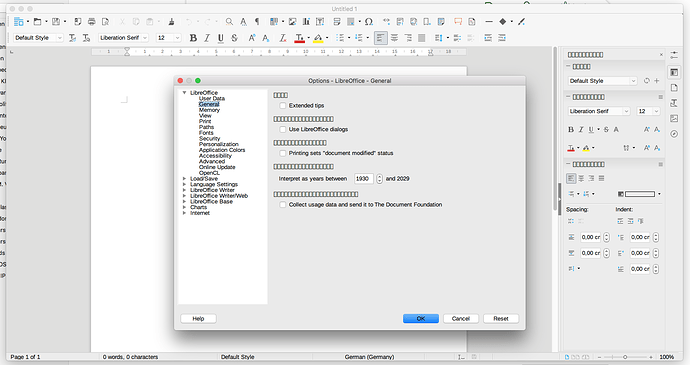 Thanks und cheers
Jano