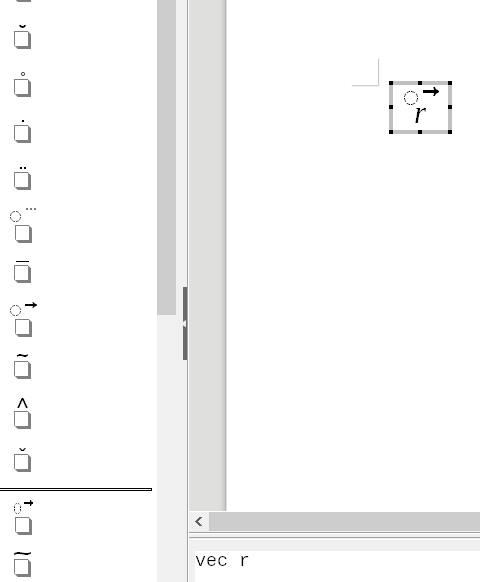 When using math editor with attributes (like a vector arrow), a disturbing circle shows up between the symbol and the attribute. This does NOT happen with the portable version. Installed version: 5.4.3.2 (x64).
If I open the file with the latest
portable
version, the circle is there until I open the equation and then it is gone.
I use Windows 10.